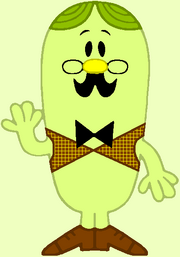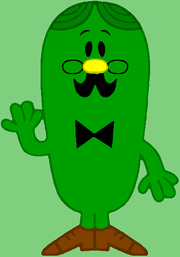 Mr. Fussy/Per(s)nickety is the neat freak of Dillydale.
Trivia:
He is one of the four characters with glasses. The others being Mr. Sneeze, Little Miss Shenanigan and Little Miss Slippery.
He'l become dark green and will have his name changed back to Mr. Fussy because the creators will want to use personality from the books.
He has glasses and a mustache and a nose
Also he is carved by lightning